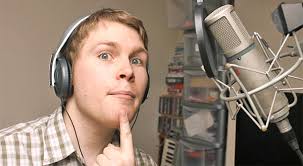 Have you heard of Dan Bull? If "yes," then you're going to like this selection of his best songs. If "no," then you're going to love this, because I'm about to introduce you to your new favorite YouTuber. Bull is a rap artist, someone who plays with language, contorting words to produce fabulous I-see-what-you-did-there twists of […]
Did you think that Cortana telling the Master Chief to wake from his four-year slumber was music to your ears? Did you think Skyrim was an epic adventure worthy of story and song? Dan Bull does. He sets his love for videogames to music—hip hop music, actually—and makes every song a gamer's delight. If you love videogames, you should listen to Bull's work. Preferably while playing Borderlands 2.
The great thing about many open-world games is that they give you the freedom to play however you want. Take Dishonored. There, you can play non-lethally or you can leave a trail of dismembered bodies as you murder up Dunwall. As to the winners of the "Killer Moves" video contest, below, you can instantly tell they prefer the more messy version of the game.