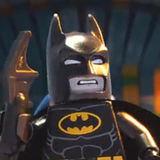 Even your iPhone likes The LEGO Batman Movie.
Steven Beggs, Senior Manager, of Home Depot Canada, said that he had slept restlessly in recent years. But what kept him up late at night wasn't worries about the competition. No, what vexed Beggs was the iPhone.
Until recently, the only service provider for the iPhone in the United States was AT&T…unless you had a "jailbroken" iPhone, that is, an iPhone that's been hacked to free it from the constraints of Apple Inc. Jailbreakers could then use the less expensive (and less ethically challenged) T-Mobile. But now that iPhone users can choose between AT&T, Sprint, and Verizon, jailbreakers are still operating on the iPhone's operating system. And they want you to join them.