Bungie's next big thing is looking excellent as it heads into its beta phase.
8:06. Wow, so much to think about. And so many awesome games to come. 2014 is going to be slamming. And from the looks of it, so will the PS4. 8:05. Brief recap video. Lights up. And I'm done. 8:03. Available, Holiday 2013. 8:03. "We look forward to...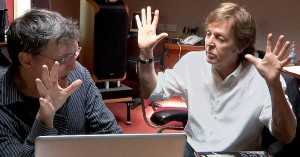 Image posted by Paul McCartney, via Twitter As I wrote back in January, Paul McCartney—actually, that's Sir Paul to you—told German magazine Zeit that he was writing music for a video game…and then he said nothing else. But today he told the world, via Twitter, who...