Lara Croft finds herself in some deep water.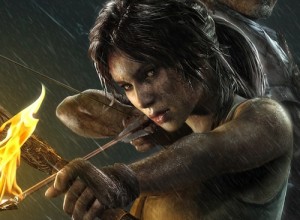 There's no getting around it: Lara Croft, the star of the Tomb Raider series, is a genuine action hero with ginormous breasts, which has made her both a symbol of female self-empowerment and an object of sexual desire. But in Tomb Raider (2013), Lara has been rebooted...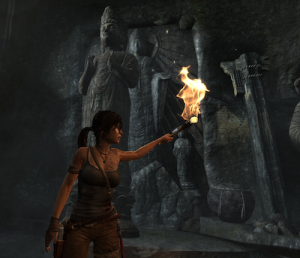 "I hate tombs," Lara Croft says as she's standing in the middle of, whaddya know, a tomb. Although we've seen many a crypt in her future, Lara in Tomb Raider (2013) is a younger, more squeamish version of herself in this thoroughly enjoyable origin story. Our tomb...