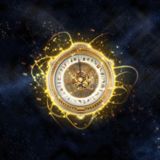 Pullman will further the adventures of Lyra Belacqua in a new trilogy.
Philip Pullman's trilogy is about to get BBC'd.
Why does speculative fiction not appeal to mainstream readers? The answer, "It just doesn't interest me" does not interest me. So after years of observation, I've drawn a few (non-scientific) conclusions. The answers are more complex than a choice to avoid the science fiction section of the bookstore.